Testing, testing and more testing has always been a major component in ensuring that your emails look good and are well received. We recognised this a long time ago when we introduced our suite of  testing tools.
We have released an update to our Inbox Analysis tool today that gives a fresher, cleaner layout with access to all the relevent information in easy to read format. Along with this, we have also have new the screens within the test suite to make them a little easier to use, not that they weren't already.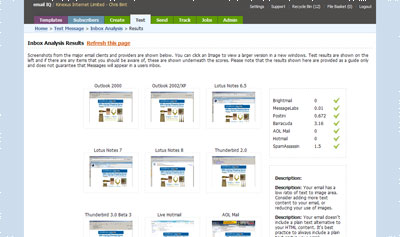 For those that are not already using this fantastic tool, this is available on your Testing page.